CPOSC 2016 - Static Sites with Middleman
By Scott Savage - November 19, 2016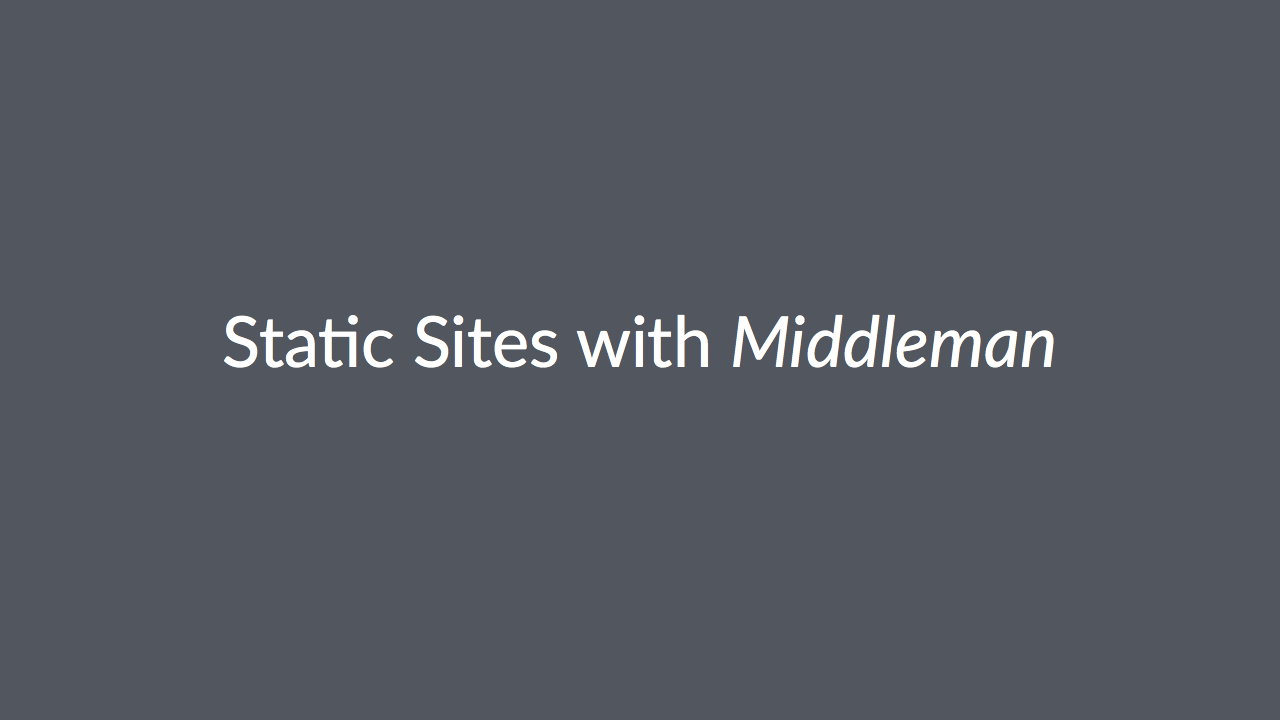 In November 2016 I gave a talk at the Central Pennsylvania Open Source Conference about creating static sites with the Middleman static site generator.
The talk starts with a discussion of the basics of static sites and static site generators, then covers the Middleman static generator, and ends with an example workflow that works for both developers and non-technical users.
The presentation slides can be found here.
By Scott Savage - November 19, 2016